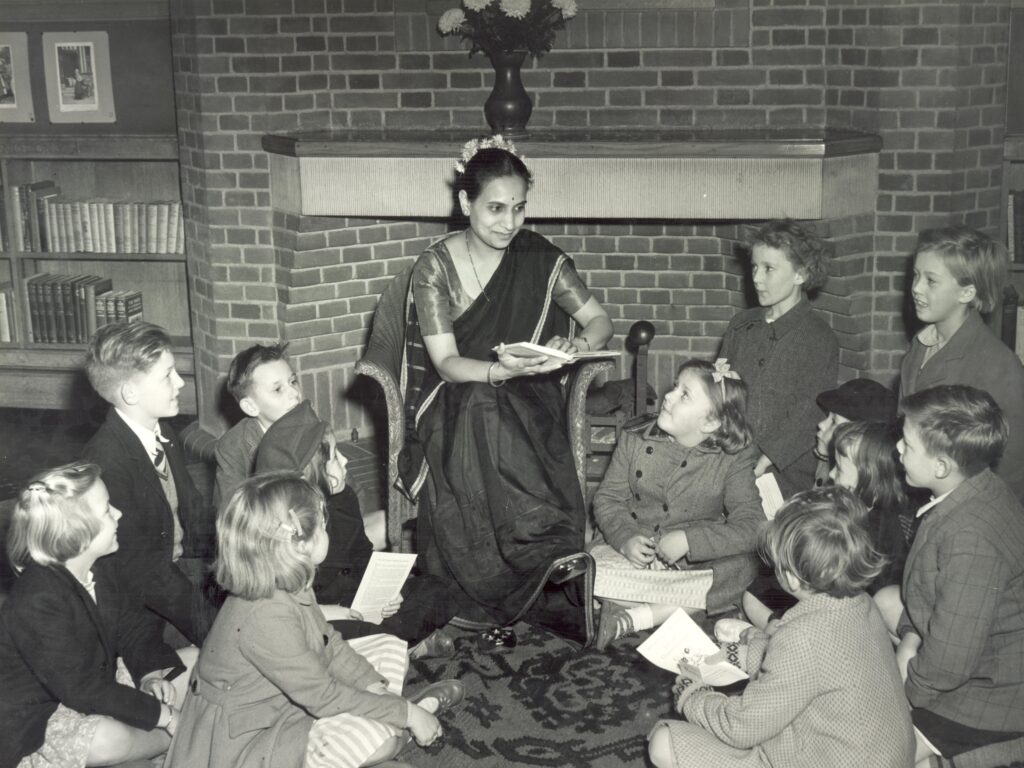 In September 1949, the United Nations Educational, Scientific and Cultural Organization (UNESCO) passed a resolution at their fourth General Conference that aimed to fund and develop free public libraries as part of a campaign to enable access to fundamental education. The group chose Delhi in India as the location for the first project and a collaboration between the Government of India and UNESCO resulted in the establishment of Delhi Public Library.
The Government of India created the Delhi Library Board to oversee the library and in December 1950 Edward Sydney, the Borough Librarian of Leyton, was appointed as the Foreign Advisory Director of the Board. This appointment created a strong connection between Leyton Public Libraries and Delhi Public Library, which resulted in numerous partnerships.
Delhi Public Library was opened by Jawaharlal Nehru, the first Prime Minister of India, on 27 October 1951. Over 1,000 people were present for the opening ceremony showing the enthusiasm and demand for free library services in the country. When it first opened the library had a collection of 8,000 books covering three different languages: Hindi, Urdu and English.
During its first two years the library reported it was averaging 2,000 users a day and started to develop a reference and information section. The library was also designated as an international training centre and had facilities to train 60 student librarians at a time. A UNESCO fellowship scheme was established to enable partnerships with other international libraries.
The partnership with Leyton Public Libraries was furthered through this scheme when Shakuntala Bhatawadekar, the Head of the Children's Department at Delhi Public Library, received a grant in 1953 to visit the UK for three months under the British Council's Bursary Scheme. As part of this scheme Bhatawadekar visited various British Public Libraries to learn about their Children's Departments, her trip included a visit to Leyton Library.
Impressed by what she witnessed, Bhatawadekar returned to the UK again in 1955 and spent some time working in the Children's Department at Leytonstone Library, a newly opened branch of Leyton Public Libraries. Here she read stories to children as part of regular story half-hour events held at the library. This trip also informed her research into children's literature as Bhatawadekar had been commissioned by UNESCO to write a series of children's book lists titled, 'Books for Asian Children: A Selective List of Publications from World Literature'. The publication eventually comprised several volumes and included stories of Indian origin as well international stories in translation.