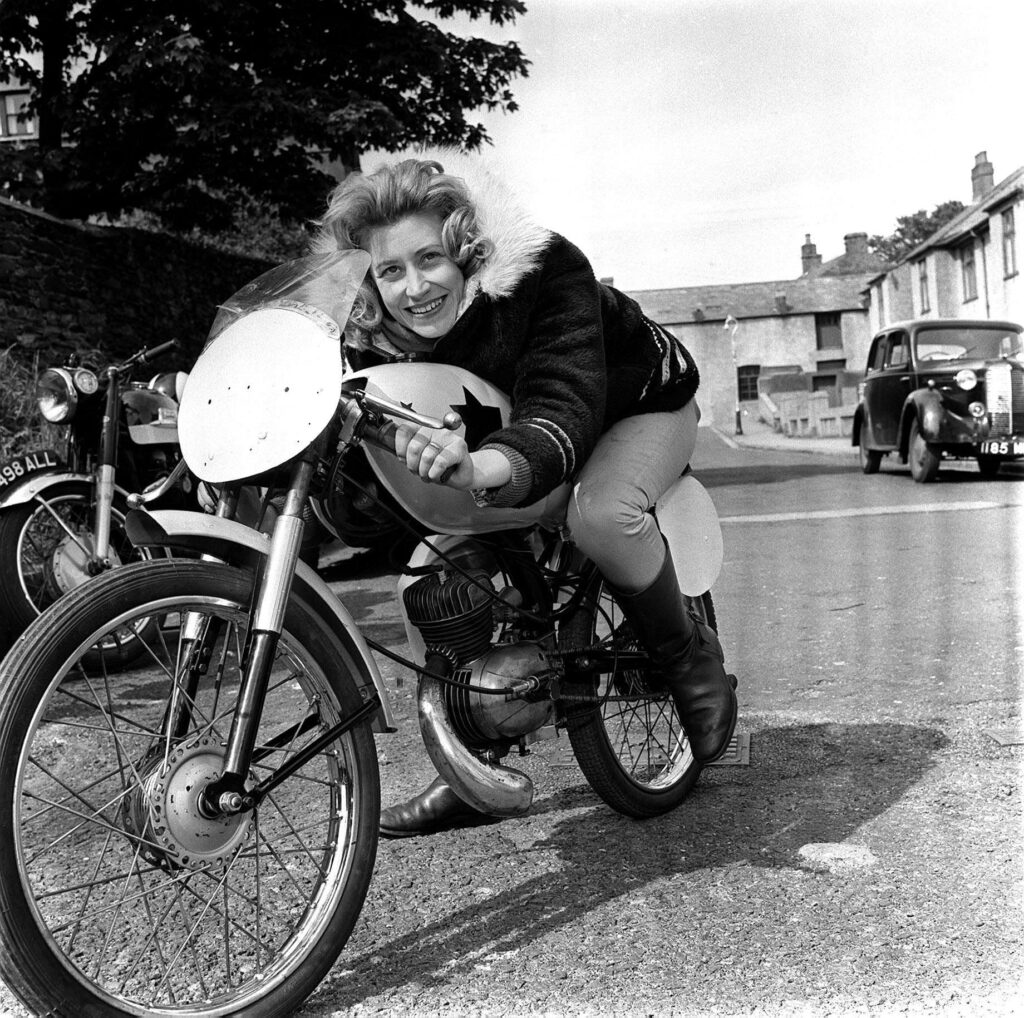 Beryl Swain, the pioneering motorcycle racer, has at last been recognised for her incredible achievements in the world of motorsport. She was the first woman to ride solo in the treacherous Isle of Man TT races in 1962, an amazing achievement for any rider, but all the more impressive due to the opposition she faced.
Beryl Jean Tolman was born in 1936 at 54 Marlowe Road, Walthamstow (off Wood Street). She met Edwin Swain, who owned a car and motorcycle garage, and they married at St Mary's Church in The Village in 1958. The couple moved to the ground floor flat at 18 Grosvenor Park Road in 1962.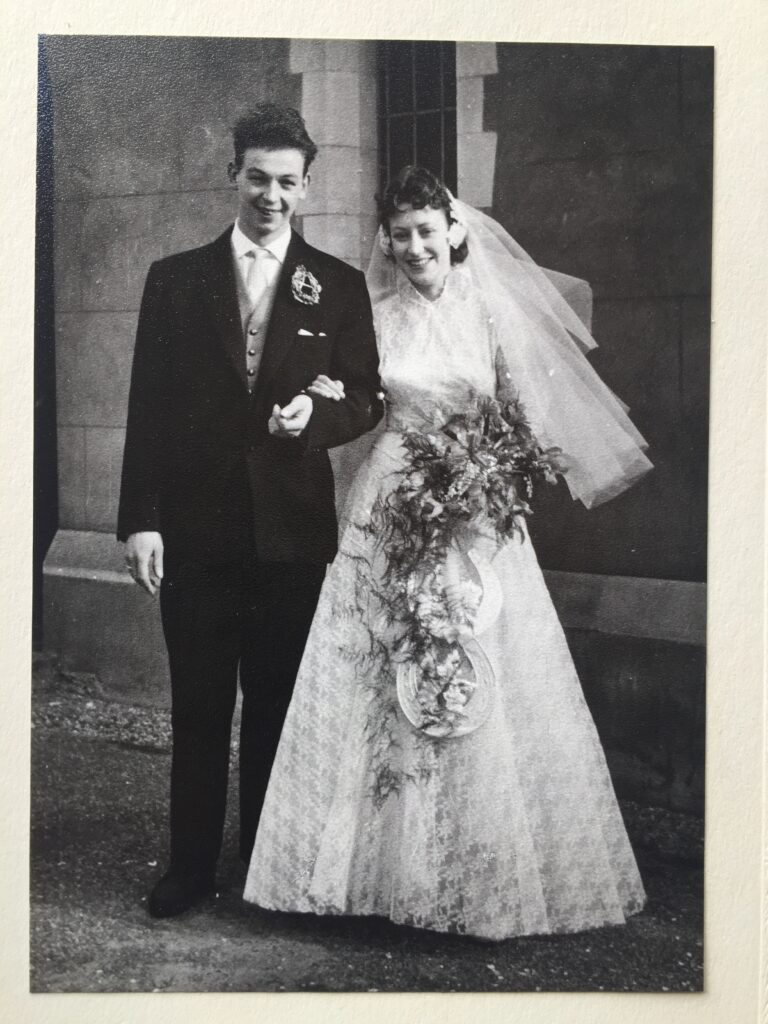 Beryl was given her first bike by Eddie and she showed a natural flair for riding, soon finding her form with an Itom 50cc. After joining the Racing '50' Motor Cycle Club, she competed at tracks across the UK, including Brands Hatch, Snetterton, and Silverstone. Beryl showed considerable talent and was the recipient of number of trophies and medals.
While she was accepted and supported by the other riders, she was treated with less respect by race organisers. Her success at Brands Hatch should have ensured that she was placed near the front at the start of races, but despite this was relegated to the back. However, she was resigned to the situation, commenting that, "I presume that because I am a woman, I must be lucky that I am allowed to race at all."[1]
In 1962 the introduction of a 50cc race at the Isle of Man TT gave Beryl the perfect opportunity to test her skill on an international level. However, in April that year, the International Motorcycling Federation (FIM) announced a minimum weight of 9st 6lb. While this was officially invoked for safety reasons, it had no real technical justification and was only applied to Beryl's chosen event. It was clearly aimed at keeping out Beryl, who weighed under eight stone. Determined to compete, she succeeded in putting on most of the weight, and was permitted to carry 'ballast' to make up the difference.
As the first woman to ride solo in the TT, Beryl caught the imagination of the media. The press focused primarily on her appearance and her role as a housewife, when in fact she worked full time and paid her own entry fees and insurance premiums.
On the day of the event, 8 June 1962, there were 33 entries in all. Unfortunately, Beryl's Italian Itom didn't stand a chance against the superior German and Japanese bikes that were engineered for racing. Her bike, which had lost top gear for the whole of the second lap, came in 22nd out of 25 riders who finished the race. She was duly presented with a finisher's medal, an incredible achievement. Beryl was determined to come back the following year with a faster bike.
However, the FIM, unhappy about a female competitor, was determined to address the situation. In October 1962, it announced that women solo riders were banned from competing in international road races. The reasoning was that an accident would create bad publicity.
Beryl put forward her argument eloquently to the press. "I have never been guilty of bad or dangerous driving – the usual reason for withdrawing an international licence," she wrote. "There has never been a racing fatality involving a woman solo rider, although two have been killed riding as sidecar passengers with men driving… It's a matter of female prejudice under a thin veneer of safety first." But the FIM stood fast on their decision.[2]
Unfortunately, Beryl was fast running out of options for competing at a senior level. Her last known road race was in October 1963 and she later explored speedway racing at Hackney Wick in 1964. While she enjoyed the experience, the different riding style wasn't to her taste and she was unable to compete with men on an equal footing.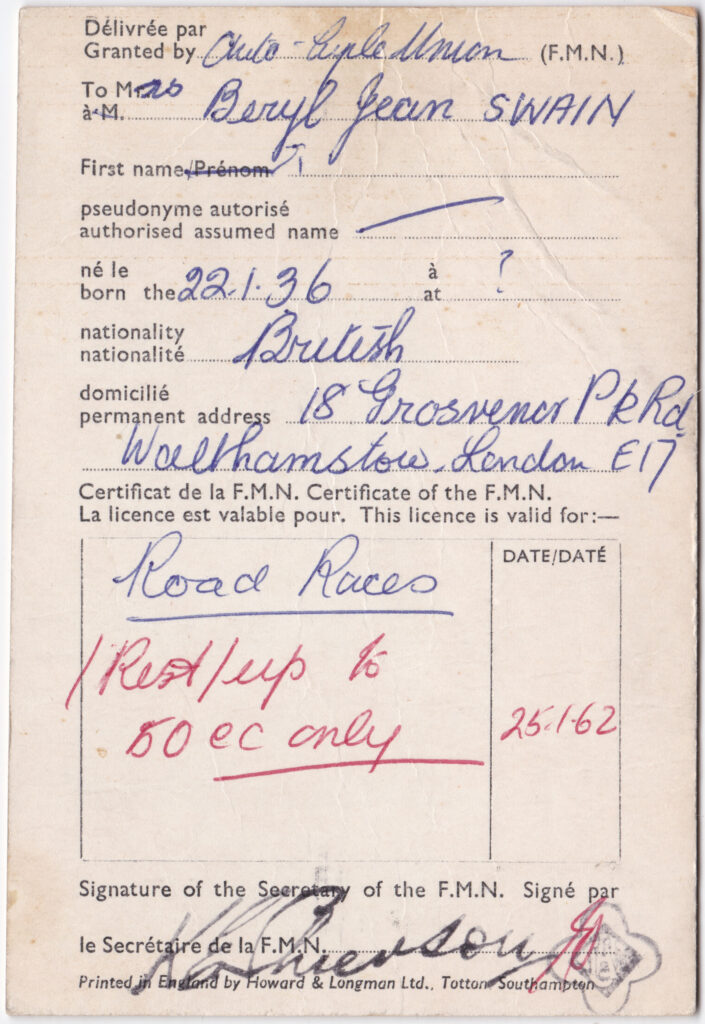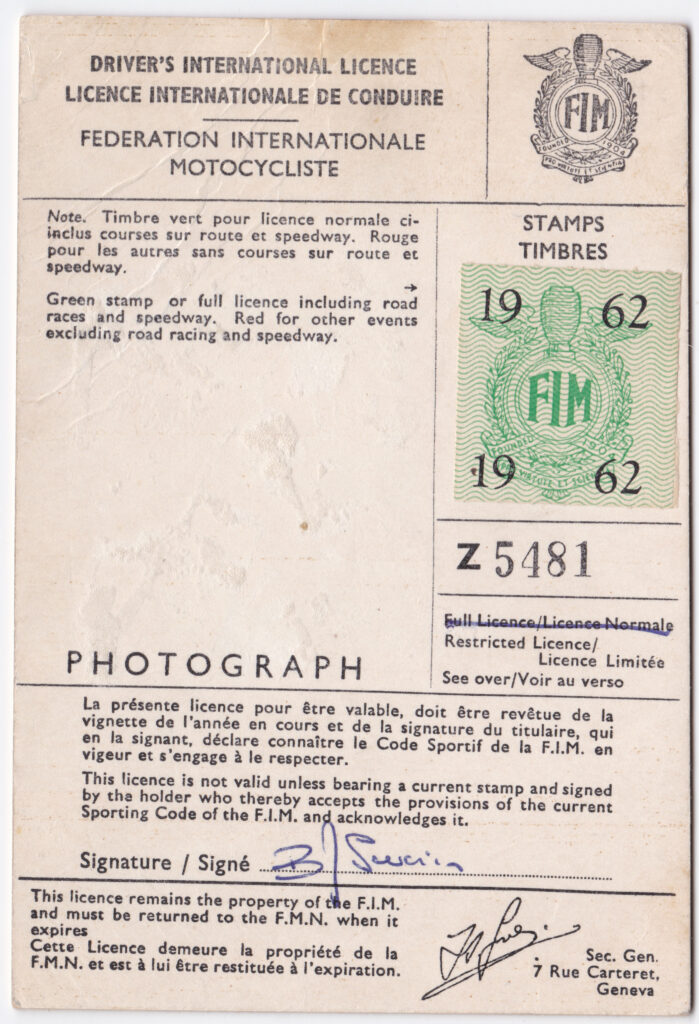 Beryl reluctantly admitted defeat and hung up her leathers for good. After she passed away in 2007, the same year as the 100th anniversary of the TT, her brother George donated her racing kit to the Manx Museum on the Isle of Man. The ban on women at the TT remained in place until 1978, when Hilary Musson competed in the 250cc class.
Beryl's pioneering racing career can be seen as a trailblazing prelude to future female successes in the TT and further afield. In 2019 Rachel Gomes and I celebrated her achievements in an exhibition for Invisible Numbers. She is commemorated in a mural by Helen Bur for Wood Street Walls, near her birthplace, and a Waltham Forest Heritage Plaque at 18 Grosvenor Park Road.
The full story of Beryl Swain is available to read online.
---
[1] Beryl Swain, newspaper article, 1962
[2] Beryl Swain, Daily Mirror, 19 February 1963, page 21.