When
Wednesday 29 May 2019
1:30 pm - 4:00 pm
Where
Vestry House Museum
Cost
Free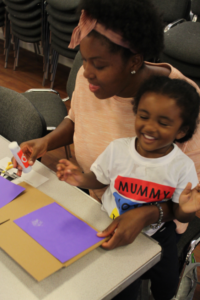 Take inspiration from the Vestry House Museum garden. Draw and sketch and gather ideas to create a wonderful Pencil case. Use a range of materials, felt, buttons and pipe-cleaners to complete your project. Have fun with your children, express yourself and develop your artistic ability. FREE drop-in.
Courses are delivered by Waltham Forest Adult Learning Service in partnership with Vestry House Museum. NB you will need to complete a short form and evaluation in order to meet funding requirements.
Please note the flexibility of the drop-in format means at busy periods activity times may be limited.
Categories