When
Thursday 20 February 2020
10:00 am - 12:30 pm
Where
Vestry House Museum
Cost
Free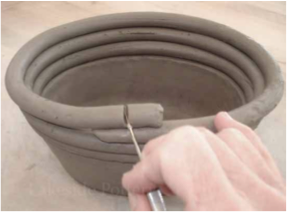 Join us and take a look at the wonderful Walthamstow Tea Service in the museum produced in the 1820's. Make some sketches and collect ideas. Develop your ideas and learn the simple coiling technique to create your own vessel. Have fun with your children, express yourself and develop your artistic ability.
WFALS – Courses are delivered by Waltham Forest Adult Learning Service in partnership with Vestry House Museum. NB you will need to complete a short form and evaluation in order to meet funding requirements.
Please note the flexibility of the drop-in format means at busy periods activity times may be limited.
Categories